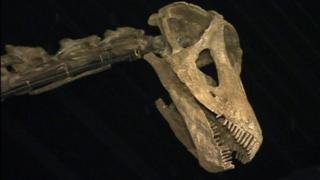 Misty the dinosaur sells for £400,000
An incredibly rare, 150 million year old dinosaur skeleton has sold for £400,000.
This full-size and almost complete Diplodocus has been nicknamed Misty.
The 17 meter dinosaur skeleton was discovered in Wyoming, America.
It's one of the largest reconstructions of the prehistoric creatures in the world.