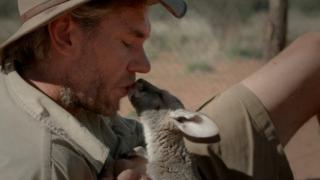 Man who rescues kangaroo orphans
Chris Barns is known as Kangaroo Dundee because he has devoted his life to protecting the animals.
At his sanctuary he cares for nearly 30 kangaroos and raises orphaned joeys.
Now his work is featuring in a new TV show.
Kangaroo Dundee starts on Friday 29 November at 8.30pm on BBC 2 or watch it on the iPlayer.
Watch more Newsround videos