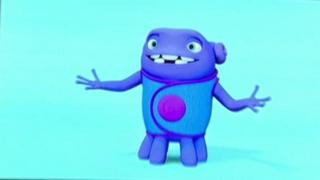 Obama gets a DreamWorks makeover
On a visit to the DreamWorks Animation studio in California, United States President Barack Obama was introduced to the latest computer generated characters.
DreamWorks chief executive Jeffrey Katzenberg gave the president a tour of the studios.
The president seemed particularly delighted to watch a recording of the alien 'Oh', from the upcoming film Home, who spoke in a very familiar voice.
The president's voice won't be used for the final film but he still seemed pretty impressed.
Watch more Newsround videos