England cricketers have spoken out in support of Jonathan Trott, after the batsman left the Ashes tour with a stress-related illness.
The 32-year-old England star said he's not feeling 100% so he's heading home to take some time out.
England cricket coach, Andy Flower said: "He needs time to reassess and spend quiet time with his family and this isn't the type of environment for that type of rest and recuperation that he requires."
Advice about stress and how to deal with it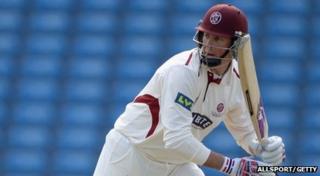 In recent years, other England cricketers have flown home for similar reasons: Marcus Trescothick and Mike Yardy both quit international cricket and have spoken out about suffering from an illness called depression.
The charity Young Minds says depression is an illness that will affect one in five people at some point in their lifetime. Symptoms include feeling low, anxious or stressed for long periods of time, and not wanting to take part in normal activities or see friends.
While it's not clear if Jonathan Trott is suffering from the same thing, we know he hasn't been at his best for some time.
There are many other high profile sports stars who have suffered from similar conditions.
The boxer Ricky Hatton and former cricketer Andrew Flintoff have both opened up about about their battles with depression.
Other celebrities like Robbie Williams and Stephen Fry have also revealed their struggles.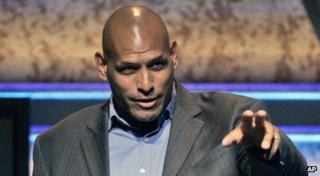 Former NBA basketball player John Amaechi now helps other people who have suffered.
He said: "When you play sport, you are doing for a job, what many people would do in their dreams for nothing.
"So the idea that comes with any negatives is really hard for people to cope with. But there are lots of negatives: the stress of failing at something you're supposed to be very good at.
"I got to this point that before every game where I'd think what if today is the day where I can't shoot or something. What if all my skills disappear?"
Doctors say this type of illness can affect anyone.