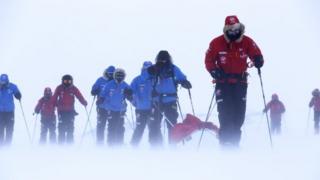 Prince Harry - my brother is jealous!
Prince Harry says his big brother Prince William is jealous of him!
The cheeky Prince was joking around in his first interview ahead of his trek to the South Pole.
He and his team are preparing for a charity mission, which will see him trek 12 miles a day in temperatures as low as minus 45 degrees Celsius, to raise money and awareness for Walking with the Wounded.
When asked about how his family feel about it all, he said his father Prince Charles was worried and Prince William must be jealous - watch the clip to find out why!
Watch more Newsround videos