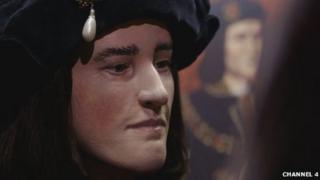 The final resting place of King Richard III should be decided in the high court later today.
His remains were found under a car park in Leicester last year.
He was due to be re-buried at the city's cathedral, but a group of the King's descendants are fighting this decision.
They believe it was his wish to be buried in York, where he was from, instead.
Who was Richard III?
• Richard III was the last Yorkist King of England, this means he was the last member of the House of York family to be made king.
• Richard had one of the shortest reigns in British history - just over 2 years, and he was the last English king to die in battle.
• He was killed at the Battle of Bosworth in 1485, which led to the end of the War of the Roses. This was fighting between the houses of Lancaster and York that lasted 30 years!
• Richard III has been painted as a villain. It's said he killed his two nephews so he could take the throne and William Shakespeare wrote a play about him but some historians say this was propaganda and might have been unfair.