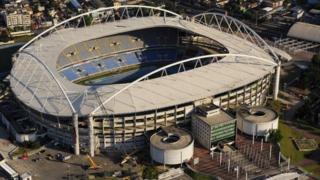 Will Rio be ready in time for 2016?
Rio de Janeiro in Brazil may not be ready to host the Olympic and Paralympic Games by 2016, according to a report in the Sunday Times newspaper.
The vice-president of the International Olympic Committee, John Coates, said Rio needed to make a "concerted effort" to deliver a successful Olympics.
There have been big delays to some of the most important building projects.
But the president of Rio's organising committee, Carlos Nuzman, is confident the city will deliver its promises.
He said: "I'm comfortable and confident that we will deliver all the constructions and venues and everything on time."
Martin reports...
Watch more Newsround videos