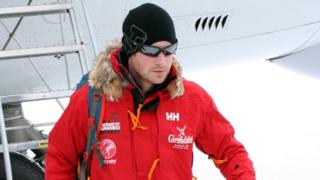 Prince Harry in Antarctica for trek
Prince Harry has arrived in Antarctica for a trek to the South Pole - to raise money for injured former soldiers.
The royal is currently preparing for the 200-mile race through temperatures that can reach as low as -45C!
He's joining one of three teams competing in the challenge, which starts next week and is scheduled to finish by 16 December.
Watch Jenny's report for more.
Watch more Newsround videos