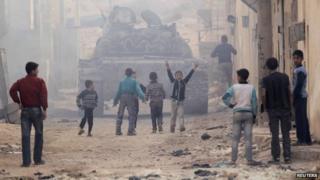 More than 11,000 children have died in the Syrian war since it started in March 2011, according to a new report.
The Oxford Research Group says the conflict has had a "catastrophic effect" on kids in the country.
It says children are being targeted in the war - with most killed by bombs or shells in their own neighbourhoods.
The report calls on fighters to stop targeting ordinary people and places such as schools and hospitals.