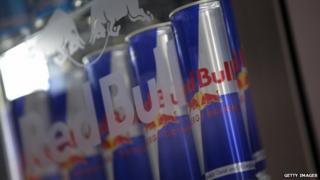 Getty Images
Morrisons is the first UK supermarket to ban the sale of high caffeine energy drinks to under 16s.
The ban is in response to health fears over kids having too much caffeine.
Red Bull, Monster and Relentless are examples of the brands that would be off-limits to anyone 16 or under, as they contain more than 150mg of caffeine per litre.
Morrisons will trial the ban in certain stores first with a plan to roll it out more widely across the UK.
In Scotland, selling and advertising high-caffeine drinks in schools is already banned, but kids there can still buy the drinks in shops.
In the past a number of schools around the UK have also banned the drinks.
A spokeswoman for Morrisons said: "We understand the concern over the potential impact of high-caffeine energy drinks on young people and are taking steps to address this."
Morrisons stores in Glasgow, Dorset, Leeds, Cheshire, Staffordshire and Suffolk will trial the ban, and staff will ask for proof of age.