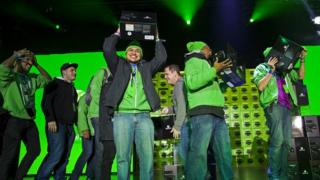 Xbox One launch attracts gamers
Hundreds of shops stayed open late last night as the Xbox One went on sale at midnight.
Thousands of people queued outside shops around the world to get their hands on the new console.
It gives Microsoft a head-start on its rival Sony which launches the PS4 in the UK next week.
Read more: XBox One put to the test
Watch more Newsround videos