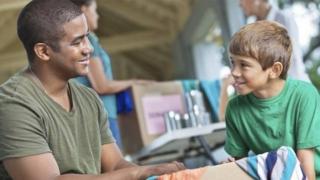 Plan to get more kids volunteering
The Prince of Wales wants to get more young people volunteering.
Prince Charles' new Step Up 2 Serve plan aims to get 50% of the UK's young people involved in volunteering by 2020.
Volunteering means things like helping out at local clubs, community centres and activity groups, in your spare time.
Step Up 2 Serve will work with groups like the Scouts and the National Citizen Service to give young people more opportunities to volunteer in their community.