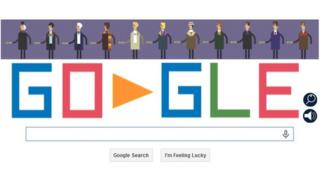 Making Google's Doctor Who doodle
Google's doodles are often only around for a short period of time - but they are viewed by hundreds of millions of people worldwide.
The search engine creates doodles specially to commemorate big events and also some lesser-known anniversaries.
Some are put together in just a few hours; others, like the latest mini-game celebrating Doctor Who's 50th anniversary, can be months in the making.
So who are the doodlers behind the doodles?
BBC North America Technology Correspondent Richard Taylor has been to Google's California HQ, known as Googleplex, to find out...
Read more:
Read more:
Watch more Newsround videos