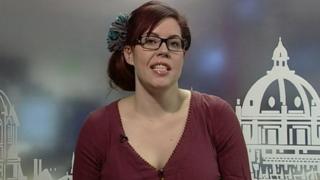 Bodies 'the only thing we'll ever truly own'
Rebecca Adlington has admitted on I'm A Celebrity... Get Me Out of Here! that she feels pressure over how she looks.
During a debate on the ITV show with other contestants about body image, the double Olympic gold medallist said she's 'insecure' over how she looks.
Body image campaigner Natasha Devon says concerns over body image and how we look can affect our whole lives.