Rio de Janeiro in Brazil may not be ready to host the Olympic and Paralympic Games by 2016, according to a report in the Sunday Times newspaper.
The vice-president of the International Olympic Committee, John Coates, said Rio needed to make a "concerted effort" to deliver a successful Olympics.
There have been big delays to some of the most important building projects.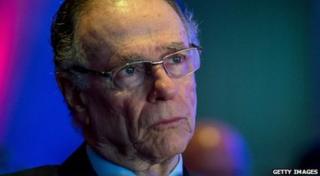 But the president of Rio's organising committee, Carlos Nuzman, is confident the city will deliver its promises.
He said: "I'm comfortable and confident that we will deliver all the constructions and venues and everything on time."
Anti-doping lab not ready for 2014
In September the World Anti-Doping Authority, which checks that athletes aren't using drugs to improve their performance, said there had been "repeated failures" at Rio's anti-doping testing laboratory.
Football's world governing body Fifa has already said it will have to do its anti-doping checks in Switzerland for next year's football World Cup.
Carlos Nuzman said he was "confident" Rio's facility will reopen in time for the Games.
There have also been protests from people who don't think Brazil should be spending its money on the Olympic Games and World Cup when there are social problems in the country.
But Carlos Nuzman told BBC Sport: "The research that we have is everyone is in favour of the Olympic and Paralympic Games."
There are fewer than 1,000 days until the start of the Rio 2016 Olympics.