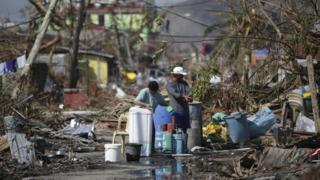 Scavenging and sharing in Tacloban
After the typhoon that swept through the Philippines earlier this month, people there are having to work hard to survive in the aftermath.
Many victims have come up with inventive ways of getting by in the devastated city of Tacloban.
Ayshah has been looking at five ways people are making do with what was left.
Philippines Typhoon Haiyan