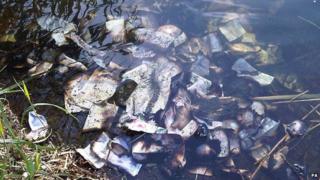 A dog walker who spotted bank notes floating in a waterway in Lincolnshire immediately contacted the police.
Officers who attended the scene of the floating money believed there to be around £60,000. They say that it was likely to have come from a crime.
A large number of the notes were damaged but "a good quantity" appeared to be in reasonable condition.
The money will remain with police until an investigation is complete.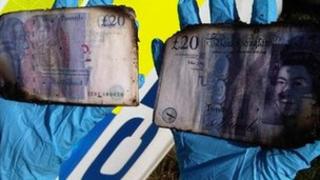 Det Con Steve Hull, of Spalding police, said: "It isn't every day that an amount of money like this is found.
"Somebody must have information that will help trace the lawful owner."