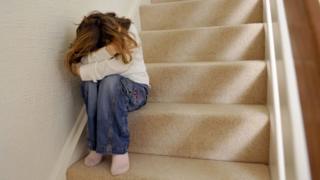 Hundreds of kids say they're losing out on sleep because they're worrying about things like exams, bullying or family problems, according to a survey.
More than half said they felt stressed at least once a week. Many said they struggle to get to sleep, miss meals or stop seeing friends because of how they feel.
Children were most likely to worry about tests and exams (57%), followed by family problems - like their parents splitting up - (31%) and being bullied at school or a club (30%).
Read more: Advice on how to deal with stress
The research was carried out for the Big Lottery Fund, that donates to hundreds of charities in the UK.
The Big Lottery Fund has just launched HeadStart which is a scheme to help children who need help with stress and worry.
The survey was carried out by YouGov - a research company, for the Big Lottery Fund. 715 British children aged 10 to 14 took part in the survey.
Your comments
School makes me stressed. Teachers pressuring us over homework and having to hand in work on time and remembering all our books. I let go whenever I play sport or hang out with my friends.
KittyMae, London, England
I get stressed when I'm not on time or early. I like being 5 or 10 minutes early for school each day.
Emily, Ipswich, England
I get stressed with everything, family problems and exams, I have a maths test and a piano exam all on one day.
Ellie, Shropshire, England
The thing that makes me feel stressed is the fact that people call me names in class.
Imogen, London, England
The thing that stresses me the most is exams. I revise well and then when it comes to exams, I get stressed and forget everything!
Zakia, Boston, England
I get stressed when people keep secrets about me and tell others. It keeps in my head and I cant talk or call anyone it's really stressing.
Tania, Cardiff, Wales
I get stressed when people in my class are being noisy and naughty, which make the lesson slower.
Farsya, Birmingham, England
I get stressed at school because no one in my school is talking to each other because they have fallen out!
Monae, London, England
When I have something on my mind or me feeling stressed or even worrying about something it makes me upset and I can't sleep!
Amy, Hertfordshire, England
I get stressed over everything, even little things like getting my times tables wrong. I usually go to my bedroom and start drawing.
Joe, Slough, England
I get stressed about homework, because I forget when homework is set. But to relax I always see a teacher.
Lucas, Hereford, England
I get stressed at school when we are practising the school play. I get stressed when I have to sing and I find it upsetting.
Archie, Llandudno, Wales
I stress/worry all the time about what people are thinking about me.
Grace, London, England
My family life makes me feel stressed. But I use this to motivate me to be better in school.
Scott, Buckingham, England
Exams and school work make me feel stressed. I feel stressed because your future is basically decided by the exam.
Robert, Buckingham, England
I get stressed all the time and now it's a habit. I always have a 5 minute worry time and then forget about it. Just relax. No point being worked up.
Grace, Warrington, England
School makes me stressed but I watch TV or films to help me relax.
Zara, Northwich, England
HOMEWORK all the way! Because I'm at secondary age I get loads! Maths is the worst!
Emily, Aberdeenshire, Scotland
I get stressed easily. Too much homework, waking early for school, I even get stressed when there's a subject I hate the next day! I try and relax myself by thinking of happy things such as walking through the fields, going on holiday etc. If it's an upcoming event, I would usually think: "think of the future you can see, not the ones which you can't see yet"
Nia, Dorset, England
I feel stressed when I have a piano exams.
Kian, London, England
I often feel stressed about tests my SATS are coming up and even though they're in May, it is a lot of pressure.
Dona, Surrey, England
I get stressed when I have tests or when I fall out with one of my close friends.
Megan, Manchester, England
In school I'm at a time where I'm expected to have a lot of responsibilities so I have to work a lot harder, which makes me really tired and then I might get into a temper with my friends.
Louise, Bridgwater, England
Since I moved to Secondary it has been so hard and I get stressed because sometimes I get confused when I need to hand in my homework.
Kristine, Dagenham, England
I feel stressed when my little sister annoys me, but then I just calm myself down by playing music.
Jay, Harrow, England
I am sometimes stressed over little things, but other than that I am never stressed. My life is wonderful.
Hafsah, Cleveland, England
I feel stressed at night before a test the next day at school because I don't get much time to study because of clubs I go to.
Jennifer, Quarter, Scotland
I feel stressed when I go to basketball because I feel that if I let the other team score a basket the people in my team will shout at me and not like me.
Charlotte, Inverness-shire, Scotland
I'm a happy person but when I get stressed, it makes me feel really upset and I find it hard to sleep with something on my mind. Normally, it's the tons of homework that we get that triggers it. To sort my problem, I talk to the teacher about it asking if I could maybe have longer time which will give me time to think about the homework.
Emilie, Padstow, England
When I am worried I tend to go into my room and read a couple of books to take my mind of what I am worried or stressed about.
Molly, United Kingdom
I get stressed over friends falling out! I also get less sleep!
Lydia, Nottingham, England
Handwriting makes me stressed because mine isn't very neat!
Mitzy, Honiton, England
Nothing makes me stressed because I love my life!
Maddy, Bishop's Stortford, England
Homework makes me stressed, especially when there is lots of it and when it is hard.
James, Crundale, England
My appearance makes me stressed because it's hard to keep up with fashion, but if you don't you are not 'cool'.
Simone, Bristol, England
I get stressed when a big test comes up or I have to finish a really hard activity and I have to stay up most of the night.
Padraig, Newport, England