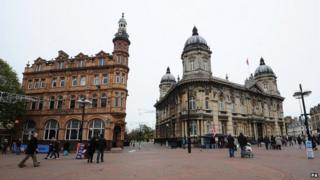 PA
Kingston-Upon-Hull (more commonly referred to as just Hull) has been voted as the UK's City of Culture for 2017.
Watch: Hull named UK City of Culture
We've pulled together five things we reckon you should know about the place...
The Deep aquarium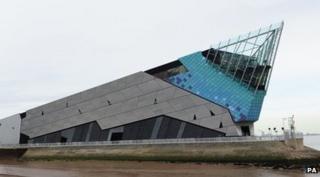 PA
The Deep aquarium is reckoned to be the world's only submarium - meaning it's partly submerged in the water that surrounds it. It's home to over 3,500 fish including Europe's only pair of green sawfish.
It is also home to sharks, rays and loads of other types of ocean living creatures. One of the displays at The Deep has 2.5 MILLION litres of water with 87 tonnes of salt in it, to make it feel just like home for the fish inside.
The Humber Bridge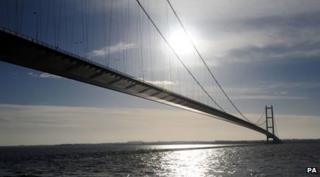 PA
Although technically not in Hull, the Humber Bridge is a spectacular road into the city.
It is a single-span suspension bridge stretching an enormous 1.3 miles (2.2 kilometres) with towers 155.5 metres tall and 71,000 kilometres (44,000 miles) of cable supporting the road.
The road carries an average of 120,000 cars per week while it bends more than 3 metres in winds up to 134 kilometres per hour (80mph). In 2013, with the help of girl guides, Blue Peter's Helen Skelton broke a world record covering the full length of the bridge with bunting.
Philip Larkin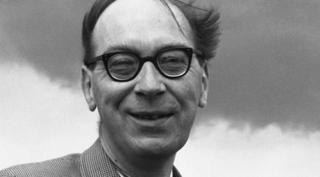 Philip Larkin was one of the most famous British poets and novelists. The Times newspaper even voted him as Britain's greatest post-war writer.
Philip was originally born in Coventry but moved to Hull when he was 33 to become the librarian at the University, where he worked until he died in 1985.
Visitors to Hull can take part in the Larkin trail, a tour around the places where Larkin, lived, worked and found inspiration for his work.
White phone boxes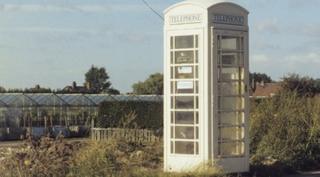 A strange fact about Hull is that telephone company BT have never run the public phone boxes in the city. All of the communications in the city were run by the city council until 2007 and so all of the phone boxes are white, not the usual red that BT uses.
William Wilberforce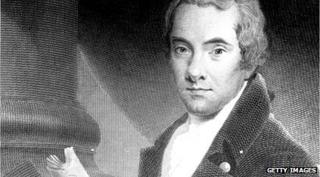 Getty Images
The politician William Wilberforce is famous for being the leader of the movement to abolish the slave trade.
Wilberforce was born in Hull in 1759 and fought slavery for most of his life. He died in 1833 just three days after the Slavery Abolition Act was passed.
There is a now a yearly Freedom Festival held in Hull celebrating the abolition of slavery, with acts like The Saturdays and The Wanted having performed at the event.