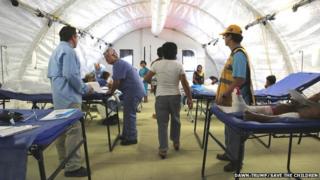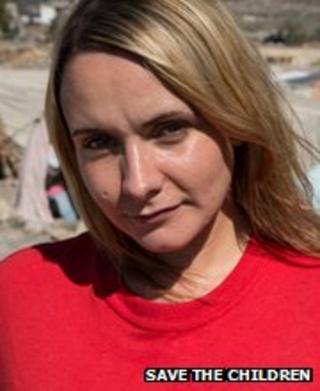 Cat Carter is an aid worker for Save the Children, helping people in the Philippines affected by Typhoon Haiyan. She shared her diary with Newsround.
Day 6: Medical help arrives
Save the Children, the UK Government and the Australian Government teamed up to bring some British doctors to Tacloban.
They're working in a clinic close to Tacloban airport. They see around 100 patients a day. People are only sent there when it's an urgent and severe problem.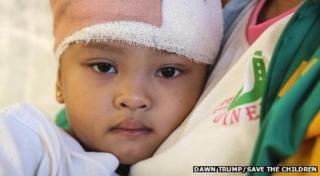 The doctors are living in tiny tents and sharing a single tent shower. The tents get extremely hot and the doctors are living on packet meals and instant coffee. It's a world away from what they are used to, but they are passionate about helping the people here.
I met an inspiring young teenager named Razan. He volunteers in the clinic, translating for the doctors, sitting with patients and bringing the doctors water and snacks. He's an inspiration, and we have quickly become friends.
Read the rest of Cat's aid worker diary from the Philippines.