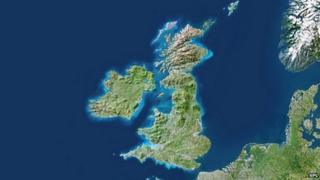 There's a lot of excitement in Hull today after it was named the UK's next City of Culture.
As part of their bid to win the people of Hull made a video saying what they loved about Hull.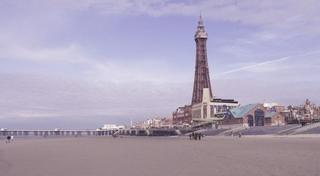 Now you've been telling us what you love about where YOU live!
This chat page is now closed but you can read some of your comments below.
Your comments
I do love where I live, but it always rains and that gets annoying. It can be nice and sunny but still be cold and damp.
Jenny, Manchester, England
Yes I love where I live because we don't have any hurricanes or earthquakes and we are very very lucky!
Sofiya, Bury, England
Well, I live in Sheffield, and I love living there because of all the history based on it. People from Sheffield invented Liquorice Allsorts, and were for a long time the only city in the world to make steel. That's why we are STEEL CITY!
But I also used to live in Dundee, and I'm gutted that they didn't win...
Hannah, Sheffield, England
I live really near to Salisbury Cathedral which has the tallest spire in Britain. It's really tall!
Bob, Salisbury, England
I love London because we have so many landmarks, such as Buckingham Palace and Big Ben!
Chiamake, London, England
I love where I live because it has so much history and so it has so many activities to join in with.
Orla, Exeter, England
I love my town because the pies are really nice, and we have an accent that is quite cool.
Carrie, Wigan, England
I love Cornwall because it's by the sea.
Lucy, Cornwall, England
The best thing about where I live is that it's got a huge shopping centre where I love to go shopping with my mates.
Olinka, Hampshire, England
I love where I live, it's lovely, it's by the seaside and it's a beautiful town.
Nia, Dorset, England
The town I live in is great. It is quite remote but there is easy access to other towns and cities in the area. The education system is good and for someone my age I think it is very important to get a good education and have as many jobs available as possible.
Emma, Yorkshire, England
I like where I live because I can walk to school instead of driving, play with my friends and walk to the middle of town in 5 minutes.
Ashton, North Yorkshire, England
The best thing about where I live is that there is so much to do. We have museums, parks, great restaurants, a long shopping street called The Magnificent Mile, and we live on a huge lake. It's so cool here.
Natasha, Chicago, USA
I love Chester because the city is really pretty and it has a nice river and canal. There are also lots of trees.
Holly, Chester, England
I love it in Manchester because the Premier League title holders are here.
Irfan, Manchester, England
I love it where I live because there are lots of trees and animals and I can play with my friends!
Benjamin, Winchester, England
I love where I live as I am close to the beach and it has lovely views.
Siofra, Dublin, Ireland
We live in Wiltshire. It's not too big and just the right size for a village. We have a tunnel which was built by Isambard Kingdom Brunel. It's right in the countryside and the roads aren't too busy. Also, it's very near Bath which means that you can do lots of shopping and see lots of attractions. We have a few shops that we can look for toys and sweets in. There is also a mini supermarket. It's a good place to get exercise. It's a very friendly village as everybody gets on well. There aren't too many cars driving through which is nice. We've got a big play field right behind our school. Many other schools don't have that much space. If you like BMXing you can use the BMX track and there is a cinema in our village hall. There are lots of fields and woods (and trees for climbing!) for dog walking. We've got two different churches and our school is over 300 years old.
Beech Class, Wiltshire, England
Yes, I love where I live because it gives me great opportunities for me and my sisters to do stuff, and also it's a clean environment and we get to do whatever we want to do, like go to town.
Molly, Coventry, England
The best thing about where I live is that it has got fabulous history and a bit of everything. I love it!
Anju, Warrington, England
I love everything about where I live, I think Glasgow's the nicest place in the world!
Ameerah, Glasgow, Scotland
I love were I live because I can play out with my mates.
Montana, Luton, England