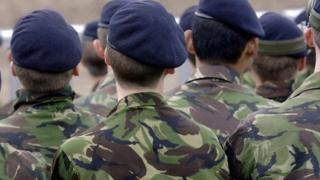 Plans to reorganise the army could be rejected today because some MPs disagree with the proposals.
The government wants to reduce the number of regular soldiers in the army by 20,000. It wants to employ an extra 11,000 reservists instead.
Reservists are soldiers who are trained but are only in the army part-time.
More than 20 MPs oppose the plans but Defence Secretary Philip Hammond says delaying the plan could damage Britain's military capability.