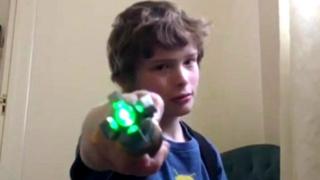 Your Day of the Doctor trailers
Saturday is a big day for Doctor Who fans - it's the 50th anniversary of the time-travelling adventure show.
You've been helping us celebrate the occasion by sending us your video tributes.
Here are some of the great trailers we've received over the week.
Watch more Newsround videos