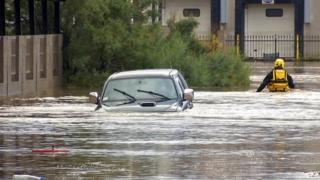 Cyclone in Sardinia causes chaos
A powerful cyclone and heavy rain on the Italian island of Sardinia has caused major flooding.
In some places the water was as high as 10ft (3meters).
Eighteen people are known to have died and more are missing.
The storm caused extensive damage to farms and disrupted a number of flights to and from mainland Italy.