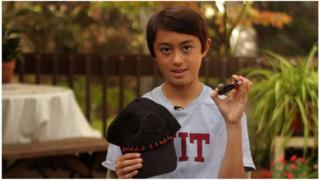 The 13-year-old university tutor
In less than three years, 13-year-old Quin Etnyre learned to programme electronics, created his own company, and began teaching university graduates at MIT, one of America's most prestigious universities.
Quin developed starter kits to help kids dive into the world of electronic programming, to help spread his love for computers and all things electronic.
Nel's got his amazing story.
Watch more Newsround videos