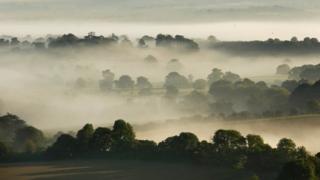 Martin reports on the charities' warning
A group of charities is warning that not enough is being done to protect nature and the environment here in the UK.
The charities, including the WWF and bird charity the RSPB have released a report today claiming British nature is in crisis, and that the government should be doing more to help.
The government rejects this and says it's spending billions on improving the environment.
Martin's been looking into the issue.
Watch more Newsround videos