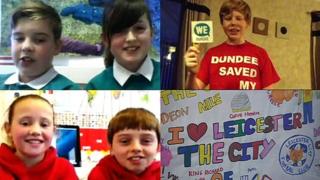 Four cities hoping to win City of Culture
The UK's next City of Culture will be announced on Wednesday morning.
It's a battle between four different cities - Dundee, Hull, Leicester and Swansea - and there can only be one winner.
The winning city doesn't receive any money but may get the opportunity to host special events like BBC Radio 1's Big Weekend.
We sent Martin to find out what the competition is all about.
Watch more Newsround videos