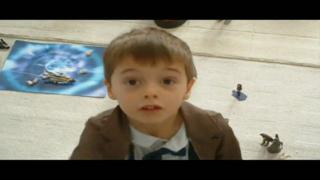 Dylan's Doctor Who trailer
Saturday is a big day for Doctor Who fans - it's the 50th anniversary of the time-travelling adventure show.
We want you to help Newsround celebrate the occasion by sending us your video tributes.
7-year-old Dylan has already made his own version of the Day of the Doctor trailer.
Watch more Newsround videos