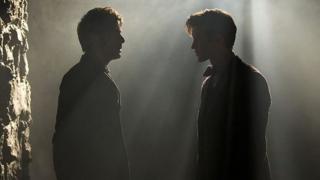 The Day of the Doctor: behind the scenes
In case you hadn't heard, Dr Who's big 50th anniversary show is on the way this weekend.
The Day of the Doctor stars Matt Smith (of course) as well as David Tennant and will be broadcast in 3D on BBC One on 23 November.
There's been a lot of talk about what to expect from the special episode. We've taken a sneaky peak behind the scenes.
Watch more Newsround videos