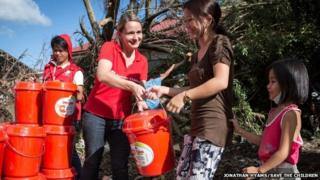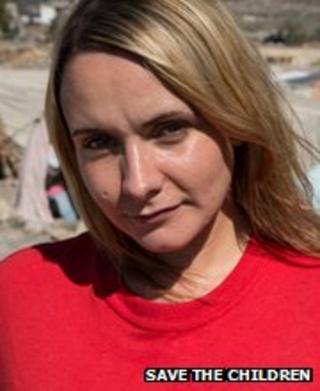 Cat Carter is an aid worker for Save the Children, helping people in the Philippines affected by Typhoon Haiyan. She shared her diary with Newsround.
Aid is finally given out - Friday 15 November
Today is the first really good day. After working through the night to get everything ready, the aid is ready to be distributed.
It's not a simple process. Giving out aid has to be carefully managed to prevent a descent into chaos.
You must have enough supplies for all the vulnerable people in the area, and people need to know where and when they must go to collect aid.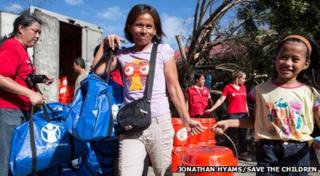 We register people so we know how many people are in their family and what their situation is.
This will determine how much aid they get, and what type.
It's a complex operation but when it goes well it's an impressive sight.
The whole team breathes a sigh of relief when the first distribution goes without a hitch.
Tonight we will have our instant noodles as usual but I am going to celebrate the distribution and have a biscuit.
There's so little food here that even this tiny bit of sugar is a big treat.