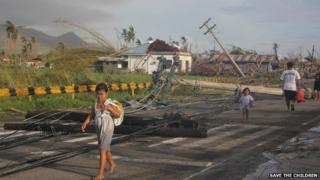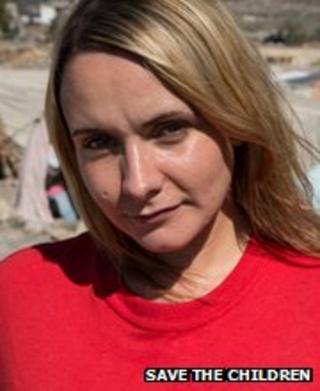 Cat Carter is an aid worker for Save the Children, helping people in the Philippines affected by Typhoon Haiyan. She shared her diary with Newsround.
Living in dirty conditions - Wednesday 13 November
I have to get to the hospital for a meeting so I walk along the coast.
It's extremely hot and it feels like I'm walking for hours. I have to climb over uprooted trees avoid fallen telephone lines.
At the hospital people are arriving with infected wounds from the typhoon.
A doctor tells me that he's seeing more children getting diarrhoea and flu-like symptoms. He says it's because of the dirty conditions they have to live in.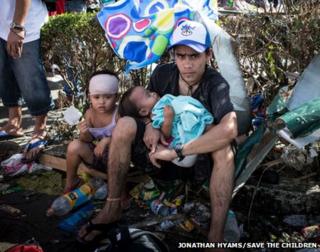 There isn't enough good food. People have to eat whatever has survived the floods. Most of it is junk food like sweets, tightly wrapped in bright plastic.
There's not enough clean water and a lot of people can't wash. The dirty conditions are letting disease flourish. It feels like a very bleak day.