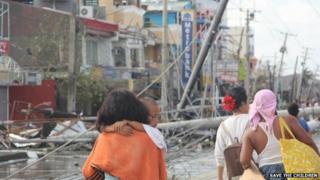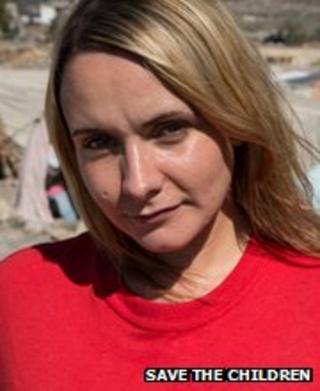 Cat Carter is an aid worker for Save the Children, helping people in the Philippines affected by Typhoon Haiyan. She shared her diary with Newsround.
What life is like in Tacloban - Tuesday 12 November
My team is staying in a house damaged by the typhoon. It floods regularly, the roof is missing and there's no electricity.
The taps don't work so we all leave the house at 5:30am to gather water by bucket. We have to take 'bucket showers' to stay clean.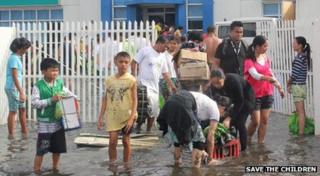 There isn't much food. When a neighbour can give us hot water we eat instant noodles, otherwise we drink cold coffee. Everyone is exhausted and we work at least 18 hours a day.
The Sun goes down at 6pm and after that we work in darkness. Team meetings are held by torchlight.
Because everything is so badly damaged even the simplest things are a challenge. We have no car so we have to hitch a ride to an evacuation centre.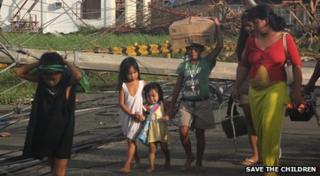 I meet a boy called Rafael who is just 11. His father was killed in the storm so Rafael has become the man of the house. He had to build his family a new shelter from a broken car.
His mother Leonid tells me: "We don't have a home. We don't have any money. What now? How will they eat? We haven't eaten anything for the past two days."