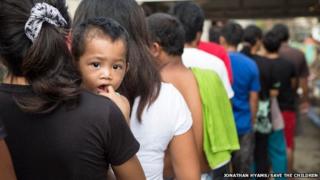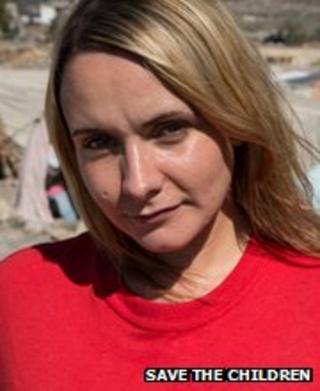 Cat Carter is an aid worker for Save the Children, helping people in the Philippines affected by Typhoon Haiyan. She shared her diary with Newsround.
Heading to the Philippines - Monday 11 November
I have an hour to pack my emergency kit before leaving the UK. I take a tent, sleeping mat, mosquito net, first aid kit and clean clothes.
I also take some aquatabs which make water safe to drink, and a satellite phone because the mobile networks in Tacloban are down.
I call my family and friends and cancel plans to see them. They're used to me leaving at short notice but I always feel terrible.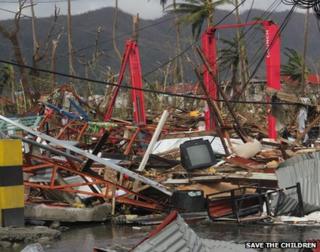 It's a long journey to Tacloban. I fly via Dubai, Manila and Cebu before boarding a small plane into Tacloban.
The airport in Tacloban is badly damaged and there's no electricity in the city.
There's a mass of people at the airport hoping to get on a plane out of Tacloban.
One mother tells me: "We cannot survive in Tacloban. There is no food, no water, no medicine."
Everywhere I look I see broken buildings, piles of rubbish and even dead bodies in the streets.
It's an aid worker's nightmare. I don't even know where to begin. We're facing a massive challenge here.
Read more:Day two: What life is like in Tacloban