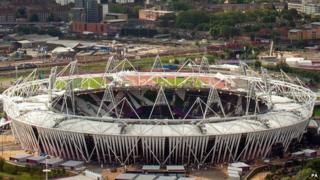 The Olympic Stadium in London is not being used as well as it should be, according to a report on the legacy of London 2012.
The House of Lords Committee on Games Legacy said the stadium, which cost £429million, was a "national asset that should be used to the full".
The report's authors say there is "little evidence" of a big rise in sport participation levels.
The government said it remained committed to building on the Games.