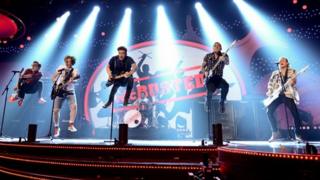 All that pyjama wearing and dressing up at school paid off yesterday as the BBC's Children in Need had a record breaking night.
The total money raised was £31 million! That's a massive amount more than last year's £26 million - all to help children who need it.
It was a star-studded and sparkly six-hour show that saw the likes of new super-band McBusted, the Dr Who cast, One Direction and so many more celebrities help to keep everyone entertained.
Sir Terry Wogan, who presented the show, along with Fearne Cotton, Tess Daly, Zoe Ball and Nick Grimshaw, said it was 'a remarkable tribute to the generosity of the British people'.
Matilda
The show kicked off with a performance from the stars of West End musical Matilda.
There was a special preview of the anniversary episode of Dr Who, One Direction performed Best Song Ever on the Eastenders set then went on to do a spot of presenting.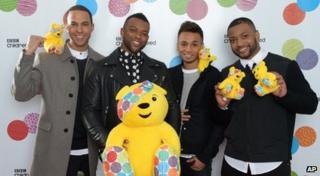 Comedian Harry Hill starred in a new version of A-ha's Take On Me video, Boyband JLS belted out some of their greatest hits, and James Arthur and Ellie Goulding also performed.
A nationwide choir of 1,500 schoolchildren performed Sing written by Gary Barlow.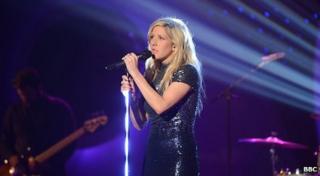 Staggering total
The show has taken place every year since 1980 - that's 33 years ago - but last night's on-the-night total money raised was bigger than ever, and many people carry on donating well after the show is over.
Sir Terry Wogan said: "It's hard for me to speak of it, absolutely brilliant,"
"It's been a staggering total, it's beyond our wildest dreams, over £31m for this country's disadvantaged children. I want to thank you, thank you so much for your contributions, thank you."
Over the years, Children in Need has raised more than £690 million for charity projects around the country.