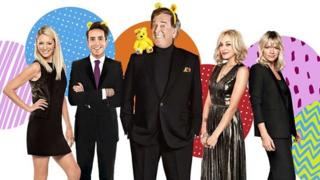 What's on Children in Need tonight?
The annual Children in Need appeal is on BBC One tonight and promises to be a spectacular show.
Doctor Who fans can look forward to a special preview of the 50th anniversary episode, plus there will be highlights from this year's Children in Need Rocks concert.
Watch the video to see our pick of the highlights.
Watch more Newsround videos