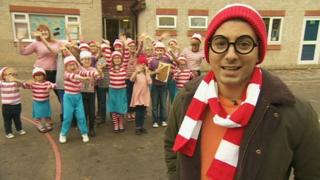 Ricky gets dressed up for Pudsey
Whether you went to school in your pyjamas or baked spotty cakes for your classmates - thousands of you have been raising money for Children in Need.
Ricky was keen to join in so he visited a school in Salford where everyone was dressed as Where's Wally!
The school managed to raise more than £400 for Children in Need.
Watch more Newsround videos