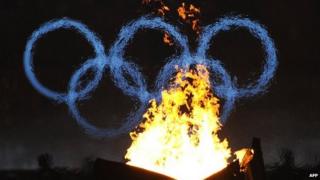 Six Cities have bid to host the 2022 Winter Olympics, according to the International Olympic Committee.
Beijing, the hosts of the 2008 summer Olympics, Sweden's capital city Stockholm and Norway's capital Oslo are among the candidates.
Krakow in Poland, Lviv in Ukraine as well as Kazakhstan's biggest city Almaty are also bidding for the games.
The winning city will be announced in 2015.
IOC President Thomas Bach said "I am delighted that six cities are bidding to host the 2022 Olympic Winter Games,".
The number of bidders is double the amount that bid for the 2018 games which are due to be held in Pyeongchang, South Korea.
The 2014 Winter Olympics begin on February 7 in Sochi, Russia.