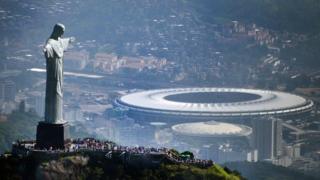 Who's in the World Cup play-offs and which big teams, or players, could miss out on a place at Brazil 2014? That's the question as the first leg of games to decide the last few European qualifiers for the tournament start on Friday.
The World Cup is just seven months away and this is make or break time for stars like Cristiano Ronaldo, Zlatan Ibrahimovic and Hugo Lloris. Here Newsround profiles who's playing who and what the likely outcome could be.
Portugal vs Sweden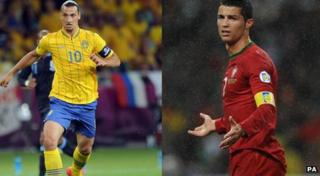 This is the big one, Zlatan vs Cristiano. With 48 goals and seven hat-tricks between them this season, only one of these footballing super stars will be making an appearance at next years finals. Sweden finished second behind Germany in the group stages with Portugal runners up to Russia in their group. Friday's first leg in Lisbon, Portugal promises to be a cracker.
Ukraine vs France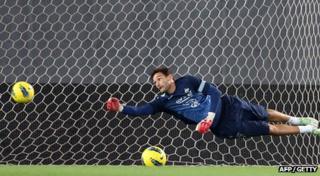 France won the world cup in 1998 but are having to rely on play-offs to make next year's tournament. The big story of the game is the return of French goalkeeper Hugo Lloris who suffered a concussion whilst playing for Tottenham Hotspur two weeks ago. It won't be easy for the French team though as they take on a very strong Ukraine team who, as England fans will remember, were narrowly beaten to top spot in the group stages by Roy Hodgson's men.
Iceland vs Croatia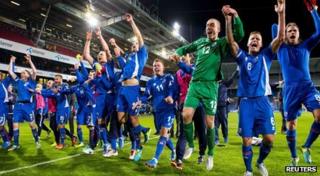 Iceland really are the underdogs in this game. If they were to beat Croatia over the two legs they would become the smallest country in history to qualify for the World Cup. They are facing tough competition against a Croatian side who have just installed ex-captain Niko Kovac as manager after the sacking of Igor Stimac.
Greece vs Romania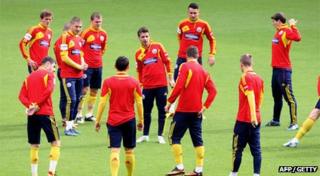 Greece were the shock winners of the 2004 European Championships, and are still as defensively tight now as they were then, conceding only four goals throughout the qualifying campaign. Manchester City's current keeper Costal Pantilimon could be called into the squad due to regular goalkeeper Ciprian Tatarusanu suffering a back injury. Don't hold your breath, this may not be the high scoring thriller that you'd want.
The second legs are due to be played on November 19.