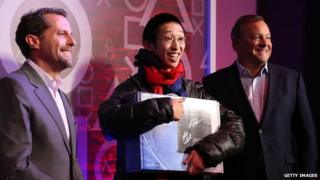 The first PlayStation 4s have gone on sale in North America, two weeks before they're released in Europe.
It's set to spark a huge battle of the consoles with Microsoft's Xbox One, which is due to be released in the UK on 22 November.
Along with Nintendo's Wii U, the machines are the latest in the next generation of consoles, and the first big releases since the Xbox 360 and PlayStation 3 more than six years ago.
Many gamers are still deciding which one to buy and there's lots of different opinions about which one will turn out to be most successful.
PlayStation 4 vs Xbox One
"The PlayStation 4 has more graphics horsepower under its hood than the Xbox One, there's no way around that fact, " said technology journalist Anand Shimpi.
The Xbox One is more expensive but does include an advanced Kinect sensor and voice recognition.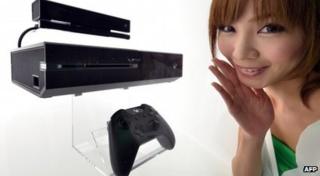 Anand said: "Microsoft is basically counting on everything else being so good that games developers would rather give it their exclusives."
Will one console come out on top?
Gamers might be hoping for their favourite console to win the fight but Anand thinks there's room for both.
"Sony appears to have built the faster gaming machine, while Microsoft has built a system that might appeal to a broader audience," he said.
"Anyone hoping for a clean sweep will likely be disappointed."
Games journalist Michael French agreed that both consoles can survive, as long as they don't upset their fans.
He said: "If platforms do start falling away it will likely be down to the manufacturers' own mistakes, rather than the actions of their rivals."