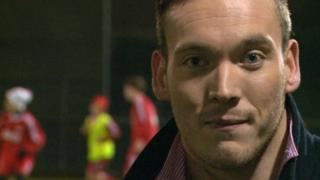 Martin visits a Children in Need project
Since the annual Children in Need appeal began in 1980 more than £690million has been raised for disadvantaged children across the UK.
One project that gets support from Children in Need is the Abraham Moss Warriors football club.
The club gives children in an area of Manchester, where money is tight, the chance to keep fit and make friends.
Around 120 children from 44 different countries play there, so Martin paid the club a visit.
Martin's visited one of the projects that benefits from some of that money.
Watch more Newsround videos