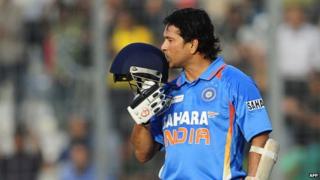 Cricket legend Sachin Tendulkar's bowing out of the sport at the top - considered by many to be the best cricketer of all time.
So from basketball to boxing, football to tennis Newsround's picked out the top five biggest stars of some of the planet's other major sports.
5. Michael Jordan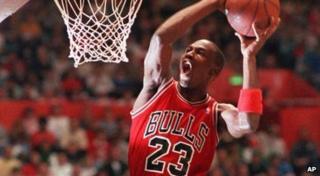 The most famous name in American basketball, Jordan shot to fame through a combination of style and statistics. A two time Olympic gold medallist and six time NBA champions he's widely considered as the best 'baller ever. He still holds the NBA record for the highest average points per game (31pts), and the most consecutive games played (840!) MJ was also one of the first sports stars to have his own brand. His Nike Air Jordan trainers and clothes, which were first released in 1985, are still popular today.
4. Nadia Comaneci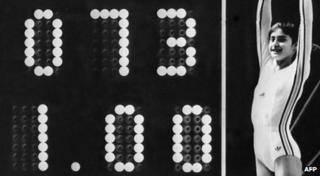 At the the 1976 Summer Olympic games in Montreal, Romanian Nadia Comaneci became the first woman in modern Olympics gymnastic history to score a perfect 10 for her routine on the uneven bars. Not bad considering she was only 14 at the time. The perfect score was so unexpected that the scoreboard couldn't display the 10.00 so had to be displayed at 1.00 instead. Comaneci still holds the record for being the youngest Olympic gymnastics all-around champion ever.
3. Michael Schumacher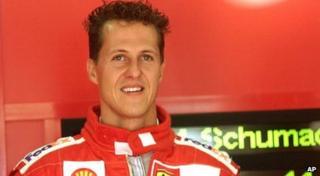 Forget Sebastian Vettel for a moment, Germany's top F1 driver is still Michael Schumacher. Arguably the greatest racing driver of all time he holds the record for most number of Formula 1 championships (7) the most number of race wins in a career (91) and most wins in a single season (14). Unfortunately his return to F1 in 2010 wasn't as successful but at his peak he was unbeatable.
2. Serena Williams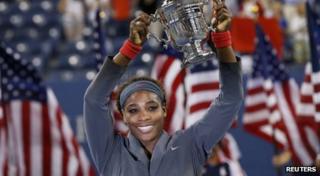 Never has one woman dominated a sport for so long. Serena Williams' trophy cabinet needs to be the size of a house with the amount of silverware she has won over the years... AND she's still playing. She boasts, 57 singles titles, 22 doubles titles, 4 Olympic gold medals and is the only tennis player to have achieved a Career Golden Slam (winning all four grand slam trophies, AND an Olympic gold medal, in BOTH singles and doubles in one season). Pretty impressive.
1. Pele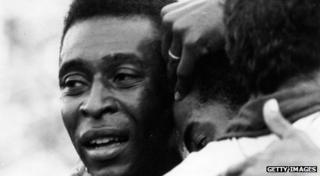 The greatest footballer of all time and possibly the most recognisable sportsman in the world. Pele not only holds the world record for most number of goals scored, a spectacular 1,281 goals in 1363 games he has also won the World Cup three times with Brazil in 1958, 1962 & 1970, and is often at the top of all time greatest sports stars lists... Newsround's as well.