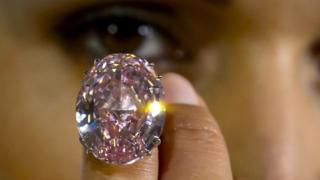 This glamorous gemstone has become the most expensive ever after selling at auction for a whopping £51 million!
The Pink Star is described as a flawless oval-cut pink diamond set in a ring.
It went on sale in Switzerland on Wednesday and sold for a record breaking amount.
The winner of the auction said he had bought it on behalf of an anonymous buyer.