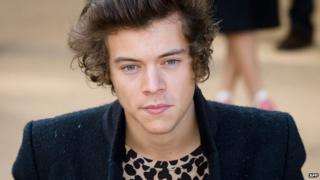 One Direction fans have the opportunity to own one of Harry Styles' t-shirts - as long as they have hundreds of pounds to spare.
The pop heartthrob has donated an animal-print t-shirt to an online auction in aid of charity Unicef.
And for superfans desperate to get a sniff of the 1D singer, the auction website promises that the t-shirt is unwashed!
The t-shirt won't come cheap. After just a few hours the bidding has already topped £300.