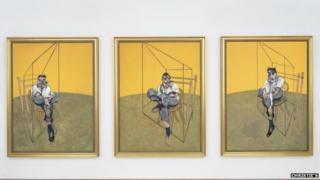 A painting by artist Francis Bacon has become the most expensive artwork ever sold at auction.
The painting of Francis' friend Lucian Freud fetched around £89million at an auction in New York.
The masterpiece, named Three Studies of Lucian Freud, is considered one of Francis Bacon's greatest works.
It was sold after bidding war that lasted six minutes. The price eclipsed the £74million paid for a painting called The Scream last year.