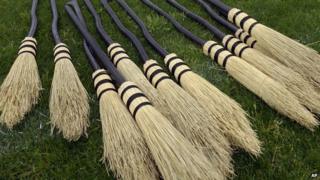 The first British Quidditch Cup has taken place in Oxford with the top 16 teams in Britain and Ireland competing.
Ben Morton, the Chairman of Quidditch UK, said this was "the biggest Quidditch tournament outside America".
The game features in the Harry Potter books but has been adapted so that non-wizards can play too.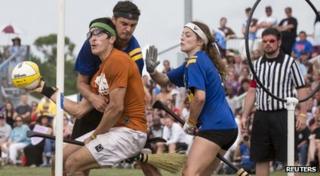 Players have to run with a stick between their legs to represent a broomstick.
Ben said: "When Quidditch UK started two years ago we had four teams. Now we have just over 30 teams in the UK".
He hopes the top teams will qualify to compete in the European Regionals at the start of 2014.
The International Quidditch World Cup takes place in April.