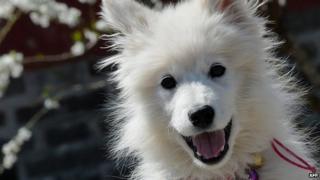 If you thought the top pet names would be Felix, Rex and Fido, you're in for a surprise.
An insurance company examined the names of almost 86,000 pets and found that Alfie, Poppy, Molly, Charlie and Max were the top five names.
Completing the top ten list were Milly, Bailey, Daisy, Bella and Ruby.
Some of the more unusual names that didn't make the top ten were Tulisa, Rufus Scrumplepaws and Smelly Cat!
The list was complied by Protect Your Bubble pet insurance company.