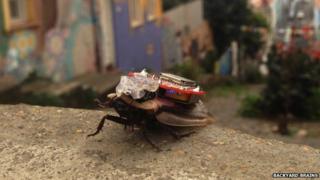 A company in the United States has defended its device that allows real cockroaches to be controlled by a smartphone.
Cockroaches can be fitted with a receiver that allows users to make them turn left or right by sending commands from an app.
But to fit the device to cockroaches you have to poke a hole in them using a needle, and cut off their antennae.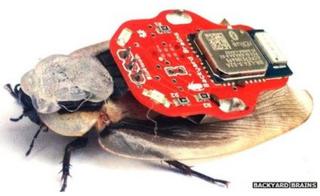 Professor Michael Allen from Queen's University said the device will "encourage amateurs to operate on living organisms".
But the company behind the device, Backyard Brains, said its device is designed to get children interested in science.
A spokeswoman insisted that the insects are treated humanely and that the device does not harm them.
The backpack will go on sale in the US on Saturday and will cost about £61.