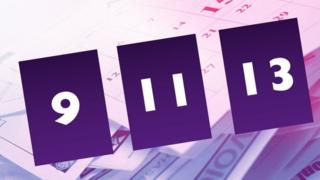 It's odd-date day today - 9 November 2013. It's special because it's the last time this century that the date will be made up of three consecutive odd numbers!
Today's date reads as 9.11.13 - three odd numbers in a row.
A sequence like that won't be repeated until the 1 March 2105, when we'll have the date 1.3.5.
Perhaps we'll report that on Newsround too, from our new studios on Moonbase.