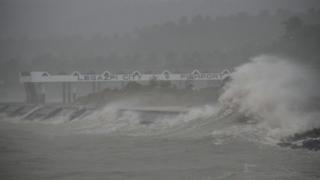 Giant storm hits the Philippines
The Philippines in South East Asia have been hit by a monster storm with winds of nearly 200mph.
Typhoon Haiyan is so powerful it has been graded a level five storm - the highest category - and experts say it could break records.
Meteorologists say satellite images suggest it could become the most powerful storm ever to hit land.
Watch more Newsround videos